Since I like to play around in the area of graphic design I'm always tweaking things. For instance, today I created a new background for my Twitter page. I wanted something simple that used the picture that I put over on the sidebar of this site.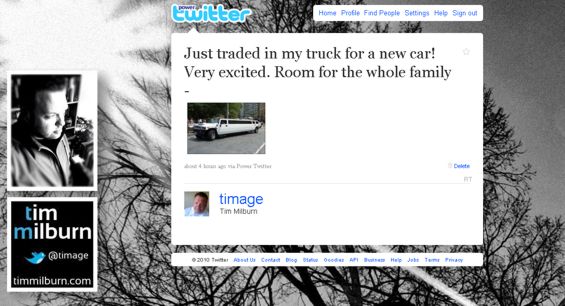 I took a screenshot of my April Fool's Day tweet. Don't you think it would be cool to drive you and your family around in a Hummer Limo?!?
In the creation of my twitter background I created a .jpg that was 1920×1200 pixels. That seems to be large enough to fit on most monitors no matter their resolution setting.