Lost In Transition
A transition is when something in life changes your plans. It can alter your sense of purpose, your sense of self and how you function in the day-to-day. Transitions can be tough and make you feel scared, worried, or mad. Doing things to help yourself cope and taking care of yourself can make it easier to handle these changes in life.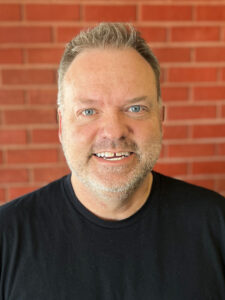 Hi! I'm Tim and I help people move forward and navigate toward what's next. I'm dedicated to coaching and training as many people as I can with the tools I've learned and developed.
I understand a lot about transitions. Growing up, I lived in 21 different dwelling places and went to 11 different schools - all by the time I graduated from high school. Over the course of my life, I've worked within the walls of the church, the halls of academia and the stalls (cubicles) of the corporate environment. I even started a company from the ground up.
I've stepped away from positions more than once without knowing what the next thing was going to be. I've been through broken relationships that left me devastated. Yet, in each and every transition, there was something that I needed to learn in order to grow and expand. It was in the fertile soil of uncertainty that I connected with something deep inside of me. While I couldn't see it in the moment, each transition created space for me to better understand myself and what was important to me.
I have four values I do my best to intentionally live into every day:
• Laughing – bringing joy and humor to people in whatever we're doing.
• Creating – designs and ideas and experiences that engage people and bring clarity to how we live.
• Moving Forward – toward what's next! We don't get better by going backward.
• Connecting – with myself and others in a way that brings us closer to Life.