/NOTE/ This is a guest post by Ron Ricci and Carl Wiese and is an excerpt from the book they authored entitled: The Collaboration Imperative: Executive Strategies for Unlocking Your Organization's True Potential
Most members of high-performing teams report that it's fun and satisfying to work on collaborative teams because they are asked to contribute at their highest potential and they learn a lot along the way.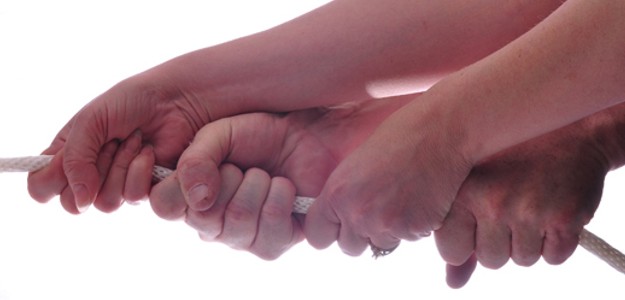 Characteristics of high-performing teams include the following:
People have solid and deep trust in each other and in the team's purpose — they feel free to express feelings and ideas.
Everybody is working toward the same goals.
Team members are clear on how to work together and how to accomplish tasks.
Everyone understands both team and individual performance goals and knows what is expected.
Team members actively diffuse tension and friction in a relaxed and informal atmosphere.
The team engages in extensive discussion, and everyone gets a chance to contribute — even the introverts.
Disagreement is viewed as a good thing and conflicts are managed. Criticism is constructive and is oriented toward problem solving and removing obstacles.
The team makes decisions when there is natural agreement — in the cases where agreement is elusive, a decision is made by the team lead or executive sponsor, after which little second-guessing occurs.
Each team member carries his or her own weight and respects the team processes and other members.
The leadership of the team shifts from time to time, as appropriate, to drive results. No individual members are more important than the team.
A team charter paves the way for collaborative success by providing clarity that builds trust and accountability. With a team charter in place, you'll be able to unlock the potential value of your people by empowering them to contribute. In the long run, teams with a clear purpose and good chemistry drive business results. Job satisfaction goes up, employees stay engaged in their work and everybody wins.
Authors Bio
Ron Ricci, co-author of The Collaboration Imperative, is the vice president of corporate positioning and has spent the last decade helping Cisco develop and nurture a culture of sharing and collaborative processes. In addition, he has spent countless hours with hundreds of different organizations discussing the impact of collaboration. He is also the co-author of the business best-seller Momentum: How Companies Become Unstoppable Market Forces (Harvard Business School Press, 2002).
Carl Wiese, co-author of The Collaboration Imperative, is senior vice president of Cisco's collaboration sales — a multi-billion global business. He has presented on the importance of collaboration to business audiences in dozens of countries, including Australia, China, Dubai, India, Mexico and all across Europe and the United States. With more than 25 years of sales, marketing, services and product-management experience with Cisco, Apple, Lucent, Avaya and Texas Instruments, Wiese has spent his career working with companies worldwide to advance their business goals with technology.
For more information please visit http://thecollaborationimperative.com, and follow the authors on Facebook and Twitter